Committees
Welcome from the Programme Co-Chairs and FET Head of Unit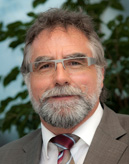 Wolfgang Boch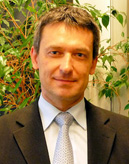 Ales Fiala
The Co-Chairs of the Programme Committee and the two Head of Unit of FET-Proactive and FET-Open are very pleased to invite you to attend ƒet11, the European forum dedicated to frontier research in future and emerging information technologies, which will take place on 4-6 May 2011 in Budapest, the pearl of the Danube.
ƒet11 is co-organised by the European Commission's Future and Emerging Technologies (FET) scheme, ERCIM (the European Research Consortium for Informatics and Mathematics) and the Hungarian Academy of Sciences, under the auspices of the Hungarian Presidency of the European Union.
The ƒet11 conference and exhibition will follow the very successful ƒet09 which premiered in April 2009 in Prague. This unique event will give you the opportunity to take an early look at what are likely to become tomorrow's science successes and groundbreaking technologies based on ICT-led research. With "Science beyond Fiction" as the overall theme, ƒet11 will demonstrate how science can help to make possible what fiction could conceive -and even more!
The original concept of the event calls for multi-disciplinarity in a synergistic spirit and on an international basis. Diverse communities will meet to discuss visionary, high-risk research in a broad range of scientific fields and debate on technologies which will emerge at their crossroads - and on their societal impact. So be prepared to attend not only a pure scientific event but also to get a refreshing intellectual stimulus about new paths leading to truly disruptive innovations!
An impressive set of keynote speakers, scientific sessions and futuristic exhibition booths is being organised, with special emphasis on providing networking opportunities between all ƒet11 participants - prominent scientists, policy makers, European researchers, industry representatives, journalists…
Join us at ƒet11 in Budapest to build frontier research with no frontiers!
Elisabeth Giacobino, Professor of Physics, Research Director at CNRS
Rolf Pfeifer, Professor of Computer Science, Director of the Artificial Intelligence Laboratory of the University of Zurich.
Wolfgang Boch, Head of Unit - European Commission FET Proactive.
Ales Fiala, Head of Unit - European Commission FET Open.
Programme Committee
See all Programme Committee Members
Organising Committee