Awards
As voted by the attendants
Awarded by the European Commission
sponsored by ERCIM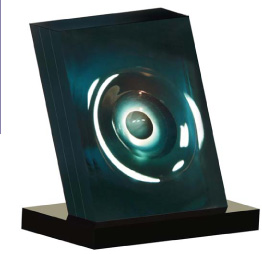 EXHIBIT FIRST PRIZE
The future of biomimetic machines
Anna Mura et al.
EXHIBIT SECOND PRIZE
A new kind of robot: ECCEROBOT
Owen Holland et al.
EXHIBIT THIRD PRIZE
Future technologies to support collaborative solutions for grand challenges (Biological water safety, Augmented collaboration, e-Infrastructures for science)
Szabolcs Tokes, Peter Galambos, Robert Lovas et al

POSTER FIRST PRIZE


Building simple formations in large societies of tiny mobile artifacts
Bastian Degener et al.
POSTER SECOND PRIZE:


From Sensorimotor Knowledge to Abstract Symbolic Representations
Marek Rucinski et al.
POSTER THIRD PRIZE


Methodological bridges for complex systems
Emanuela Merelli et al.